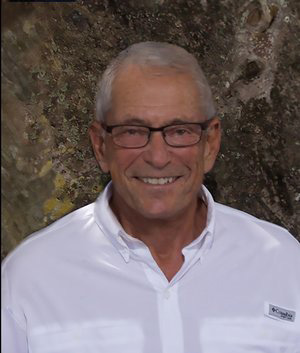 Kenneth D. Rosen, CCIM, is a successful Realtor, real estate investor, author, educator, condo conversion pioneer, prominent member of the South Florida real estate industry, and a civic activist.
Ken, who is the President of Kendar Realty, Inc., has bought, sold, and brokered over $900 million worth of investment properties.  He has conducted over 150 seminars before local, state, and national audiences.
He has written five books the latest of which is Investing in Income
Properties: The Big Six Formula for Achieving Wealth in Real Estate Third
Edition, independently published and released in May, 2021.
In the mid-1980s, Ken stepped into what then was uncharted territory: the conversion of rental apartments to condominiums. He converted 1,700 units in 22 apartment complexes to become the state of Florida's leader in that area.
Ken served two terms as president of the Miami Association of Realtors and is the recipient of several awards, including "Realtor of the Year".
In the mid 1980's Ken formed "Operation Eyeball," a project whereby he and a three member committee lobbied Florida legislators contemplating a rent control law.  They met personally with numerous legislators and successfully convinced them to defeat the legislation. The Wall Street Journal edition of November 18, 1985 made reference to "Operation Eyeball" and Ken's leadership role
Ken served on the Dade County Planning Advisory Board and was Chairman of the South Florida Council of Real Estate Boards.
In 2003, the Florida Association of Realtors named him a "Hometown Hero" for his volunteer work as a guardian ad litem for neglected, abused, and abandoned children.  Ken sails and is a 30 year volunteer skipper with Shake-a Leg of Miami, an organization through which he teaches children with disabilities how to sail on Biscayne Bay. He is a graduate of Boston University, a 32nd degree Mason, Past Master of his Masonic Lodge, and a Shriner. He is married to Ellen Kempler and has seven children and five grandchildren
Baptist Health buys Coral Gables office building for $12.5M
Baptist Health South Florida spent $12.5 million on a Coral Gables office building just down the road from its executive offices.
Park Place Centre, managed by Kenneth D. Rosen on behalf of the Ellen K. Rosen trust, sold the 33,194-square-foot building at 1500 Monza Ave. to the non-profit. Given that the building has 25,000 square feet of rentable space, the price works out to $377 per square foot of total square foot or $500 per rentable square foot.
Read more on South Florida Business Journal's website.
Kenneth D. Rosen, a successful real estate investor and condo conversion pioneer releases his second book.
"Much has changed in real estate since the first edition of my book was published in 2008," states acclaimed local author and Miami real estate guru Kenneth D. Rosen. "Anyone can invest and make money in real estate if they follow my Big Six Formula." Read more on Miami's Community Newspapers website
Books & Books becomes its own landlord with $15M deal
Sime Realty Corp. CEO Scott Sime and Ken Rosen of Kendar Realty brokered the sale of the 41,763-square-foot office building at 255-265 Aragon Ave. The seller was DLGN Holdings, managed by Raul Garcia and Veronica Garcia in Coral Gables. The price equates to $359 a square foot. Read more on South Florida Business Journal's website
Please click on the below articles and images to enlarge them
Please click on the below articles and images to enlarge them.
To contact us, call 305-469-6708 or email [email protected].
In 1992, Ken, a partner in Deering Bay, suggested to Joe DiMaggio that he become a resident. Joe, an avid golfer, fell in love with the 18 hole Arnold Pamer Golf Course and moved in. Joe lived there for two years. During which time, Joe and Ken became great pals. Deering Bay, located in southern section of Miami, is a 282 luxury, waterfront condo complex fronting on Biscayne Bay.
Deering Bay Development – Miami Florida
<!– Global site tag (gtag.js) – Google Ads: 630860799 –>
<script async src="https://www.googletagmanager.com/gtag/js?id=AW-630860799"></script>
<script>
window.dataLayer = window.dataLayer || [];
function gtag(){dataLayer.push(arguments);}
gtag('js', new Date());

gtag('config', 'AW-630860799');

</script>

(arguments);}

gtag('js', new Date());

gtag('config', 'AW-630860799');

</script>